Held at East Iowa Bible Camp March 6-7, 2020


2 Corinthians 10:3-5

"For though we walk in the flesh, we are not waging war according to the flesh. For the weapons of our warfare are not of the flesh but have divine power to destroy strongholds. We destroy arguments and every lofty opinion raised against the knowledge of God, and take every thought captive to obey Christ"

March 1st and 2nd, 2019 held at East Iowa Bible Camp

 

Restore Conference March 2nd and 3rd, 2018

Colossians 2:6-10

As you therefore have received Christ Jesus the Lord, so walk in Him, rooted and built up in Him and established in the faith, as you have been taught, abounding in it with thanksgiving. Beware lest anyone cheat you through philosophy and empty deceit, according to the tradition of men, according to the tradition of men,according to the basic principles of the world, and not according to Christ. For in Him dwells all the fullness of the Godhead bodily; and you are COMPLETE in Him, who is the head of all principality and power.

 

Those who look to him are radiant,
and their faces shall never be ashamed. Psalm 34:5
He is worthy of all our attention and when we look to Him we become radiant like Him, true beauty is Christ in us.
MARCH 24TH – 25TH 2017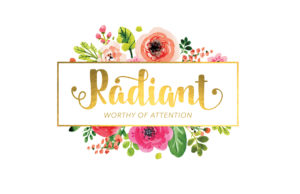 It's that time again. Time to register for the TEEN RESTORE CONFERENCE!  If you've never been, we assure you that this is an event that will not want to miss!  This overnight is unlike any other, and this year, we are going get away to the scenic and fun
East Iowa Bible Camp
. 
This conference consist of an overnight jammed-packed with unconditional love, crazy games, amazing music, fun and engaging speakers, chill time for much needed girl-talk, yummy food, wonderful gifts and prizes,  and let's not forget the unlimited desserts and espresso /cappuccino's that are to DIE for!!!  So, get your sleeping bag and PJ's packed, and Register Today!
Last years video Lies We Believe Part 1.
video Truth or Dare Part 2